The multiple recruitment and acquisition centres of c-VEDA cover 6 geographical regions across both urban and rural India representing the socio-cultural diversity of India:
Postgraduate Institute of Medical Education and Research, Chandigarh
The Postgraduate Institute of Medical Education and Research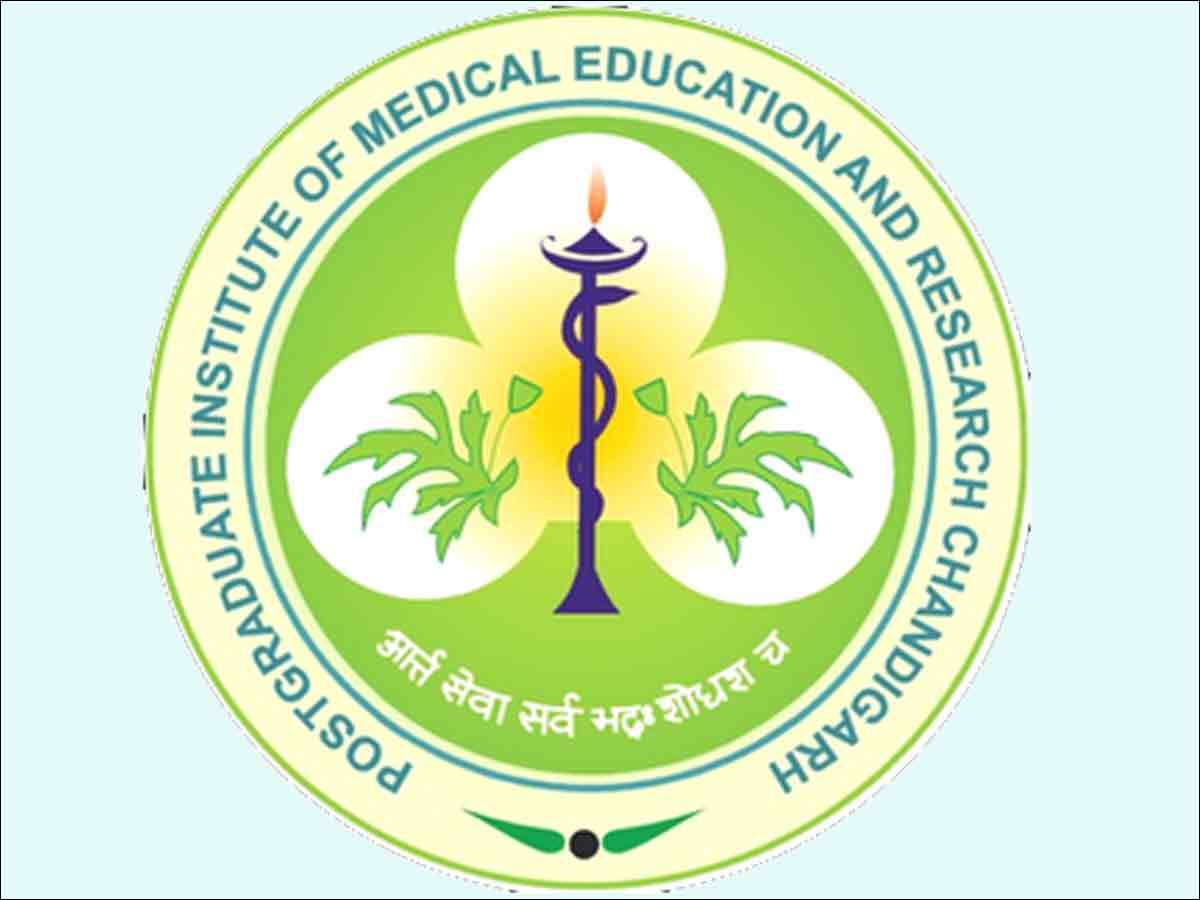 Chandigarh was conceived in 1960 as a centre of excellence which would endeavour to develop patterns of teaching in postgraduate medical education in as many branches as possible and attempt to produce specialists in several disciplines of medicine. It was also envisaged that these specialists would spread out in the country in various medical colleges and medical institutions and impart medical education of highest standard to the students and set up nucleus of excellence in their own institutions.  The PGIMER was also given the responsibility to broaden the horizons of medical knowledge by intensive research in the field of health.
Regional Institute of Medical Sciences, Imphal
The Regional Institute of Medical Sciences (RIMS) was established in 1972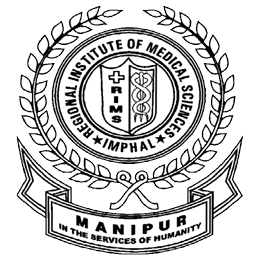 is situated in a picturesque locality at Lamphelpat in Manipur, India. The objective of this premier institute is to impart quality medical education and ameliorate the health condition of the eight states of North Eastern Region including Sikkim. It is run by a society named "North Eastern Regional Medical College Society" which was duly registered under the Manipur Societies Registration Act, 1989.
The Psychiatry Department headed by Dr R.K. Lenin Singh also runs its own Drug Treatment Clinic (DTC) under the scheme "Enhancing the functioning of Drug De-Addiction Centres (DACs)", under the sponsorship of Drug De-Addiction Program, Ministry of Health and Family Welfare (DDAP, MOH&FW). RIMS has also undertaken training program for GDMOs for North Eastern states under NFCDA (Ministry of Finance) and identified as Regional Technical Training Centre for Northeast, under the project HIFAZAT (funded by GFATM round 9 grant) for training of staff working under the National AIDS Control Program.
National Institute of Occupational Health ICMR, Kolkata
ICMR-Regional Occupational Health Centre (ROHC), Eastern is the
eastern regional division of National Institute of Occupational Health (NIOH) and is a nodal centre of Indian Council of Medical Research (ICMR), Department of Health Research, Ministry of Health & Family Welfare, Govt. of India to investigate occupational and environmental health problems. This centre has initiated and participated in a number of research projects on health effects of different environmental toxins, e.g., arsenic, fluoride, lead, tobacco, aromatic hydrocarbons etc. at the population level. At present, scientists from this organization are investigating health effects of arsenic exposure, biomass fuel exposure, health hazards among waste disposal workers as well as chronic environmental pesticide exposure. Currently a case control study to find association of chronic environmental pesticide exposure with neurodegenerative disease, viz., dementia, Parkinson's disease and depression using a paradigm of biomarkers and epidemiological information has been initiated in a rural, predominantly agrarian district in West Bengal. ROHC, Eastern was also involved in a multi-agency investigation involving National Centre for Disease Control (NCDC), India and Centers for Disease Control and Prevention (CDC), USA to investigate possible involvement of pesticides and other toxins in etiology of Acute Neurological Syndrome (ANS) among rural children in Muzaffarpur, Bihar and Malda, West Bengal. This institute is also developing projects on health effects of air pollution in eastern India and chromium and volatile organic compound exposure among tannery workers.
Rishi Valley Rural Health Centre
Rishi Valley Rural Health Centre aims to provide primary level health care for
below poverty line rural families.
The Rishi Valley Education Centre has, for several decades, been providing basic health services to the nearest villages. Perceiving a need for a healthcare programme that would provide affordable, quality primary level health care for the rural poor, a programme was started in July 1999 when a doctor (an old student) joined the school with such an intent in mind.
This outreach activity finally took concrete shape in January 2001, with the training of an optometrist and setting up of an eye care programme. Over the years the Rural Health Centre (RHC) has added other programmes and facilities besides collaborating in research in the field of Public Health.
The RHC provides primary level health care to about 200,000 BPL (Below Poverty Line) people. 95% of the patients who access the RHC have income levels below Rs 48,000 pa. These families are resident in villages and hamlets of the Northern parts of Chittoor District, as well as from adjoining parts of Anantpur, Kadapa (YSR) district and Karnataka. More information: rvrhc.blogspot.com
Holdsworth Memorial Hospital, Mysore
Mission Hospital is a self-supporting, self-reliant institution and is totally
managed indigenously.  The hospital runs on a no-profit-no-loss basis, as the Hospital aim is to provide high quality service to a largely poorer section of the community. HMH is recognized by the Ministry of Science and Technology, Government of India, for research work.
In collaboration with Medical Research Council of Britain, a pioneering work on fetal origins of adult disease (ex. Diabetes mellitus, hyerptension, heart disease, etc.) is being carried out. A cohort of close to 600 children are being followed up to study in relationship between Low Birth Weight and Incidence of Cardio-Vascular Disease in Adulthood and a project on Glucose Tolerance during pregnancy in South India: its relationship to the Mother's Body Composition and its effect on Foetal Growth.
St. John's Research Institute, Bangalore
St. John's Research Institute (SJRI) is an integral part of the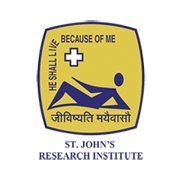 St. John's Academy of Health Sciences that is administered by the Catholic Bishops Conference of India (CBCI) and was conceptualized in the year 1998 and moved into the present facility in the year 2004. The Academy has a broad, holistic vision and an approach to health problems of the country. Since its inception, the Academy has been involved in training of health professionals and service delivery through the St. John's Medical College and Hospital, which is today ranked among the premier medical institutions in the country. The SJRI was set up with a commitment to pursue excellence in research and to build capacities in health-related research.
National Institute of Mental Health and Neurosciences, Bangalore
The National Institute of Mental Health and Neurosciences is the leading
Indian collaborator on the cVEDA study. The Centre for Addiction Medicine at NIMHANS, Bangalore, headed by Dr Vivek Benegal (Principal Investigator for cVEDA), is the Regional Centre for the southern region, under the National Drug Deaddiction Programme of the Ministry of Health and Family Welfare, Government of India. This centre runs outpatient and inpatient services, and caters to around 100 patients per week.  The center has a strong focus on research since its inception. The research directions have been shaped, both by its location as well as the research interests of the individual faculty. A major direction has been the study of the prevalence and patterns of alcohol, tobacco and other drug use in India. This has included initiating some of the first enquiries in the country, on patterns of use, economic consequences and social cost of alcohol, normative use of alcohol among women and substance use in special risk groups which have contributed to the growing acceptance of substance use especially alcohol as a critical public health problem in India. The other significant direction has been the study of genetic and neurobiological factors which underlie the susceptibility to addiction, especially in young people.
The research group for cVEDA at NIMHANS, led by Dr Benegal, has accumulated data on various endophenotypes of vulnerability to addictive disorders and other mental illnesses, including measures of brain volume, white matter integrity, cognitive functions and genetic variants associated with addiction and mental illnesses. Subjects will be drawn from among the children of this large patient cohort at this site.